Copenhagen Aiki Shuren Dojo
Valbygårdsvej 36 A
2500 Valby
Tel: 40 86 32 12
info@aiki-shuren-dojo.com
Ethan Monnot Weisgard
ethan@weisgard.com
Mikkel Kroner
mikkel.kroner@icloud.com
seminars@aiki-shuren-dojo.com
1A bus (yellow and red) from the Hovedbanegården (Central Station)
Get off at Vestre Kirkegård nord or Toftegårds Plads, from here you can walk the rest of the way.
Transportation time is about 18 minutes by bus and 7 minutes walk from the bus stop.
Alternatively you can take the train to Valby Station from the Hovedbanegården (Central Station). Transportation time is about 4 minutes by train and 15 minutes on foot.
---
The Dojo's address:
Copenhagen Aiki Shuren Dojo Valbygårdsvej 36 A
2500 Valby
Tel: 40 86 32 12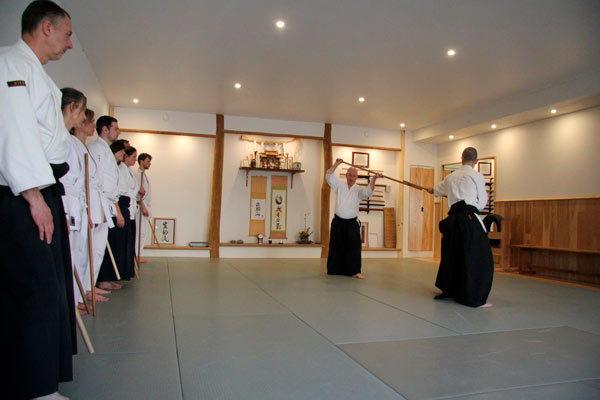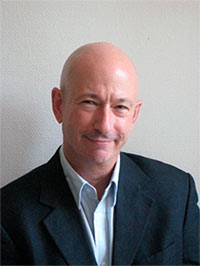 Ethan Monnot Weisgard
ethan@weisgard.com
6th Dan Aikikai
Copenhagen Aiki Shuren Dojo founder, chief instructor
Musician (drummer and percussionist), Aikido instructor, Japanese Culture Specialist, Senior tour guide for JTB (Japan Travel Bureau) Denmark
---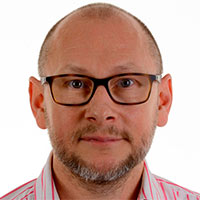 Mikkel Secher Kroner
mikkel.kroner@icloud.com
4th Dan Aikikai
seminars@aiki-shuren-dojo.com
Chairman, Copenhagen Aiki Shuren Dojo
Second Chief Instructor
Masters Degree from Royal Danish Academy of Music.
Sound technician and engineer, musical director, consultant and musician.
Mikkel started Aikido training with Ethan Weisgard Sensei in September 1997. Participant in seminars with Morihiro Saito Sensei in 1998, 1999 and 2000.
First uchi deshi stay (live in student) in Iwama under Morihiro Saito Sensei in 2001.
Since then Mikkel has traveled to Japan with the purpose of Aikido training 6 times. Mikkel has followed Ethan Sensei as his otomo (attendant/companion) on seminars in Sochi (Russia), Macerata (Italy) Stockholm (Sweden) and of course on travels to Iwama (Japan).