Special New Edition of Bukiwaza – Basic and Advanced Aiki Ken and Aiki Jo is now available!
This new, enhanced edition of the original two-book set Bukiwaza is now made into a single, comprehensive volume with additional in-depth explanations and photos.
To see more visit: https://bukiwaza.com/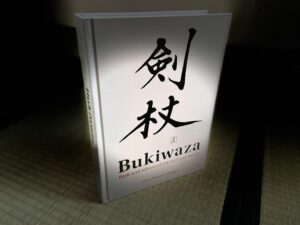 ---
Two new articles to read or download:
---
Copenhagen Aiki Shuren Dojo
January 2021 – and until further notice
Training schedule during the Covid-19 situation – all indoor training is cancelled until further notice
Outdoor classes with traditional Aiki Jo (staff) and Aiki Ken (wooden sword) will continue – with a 25 person maximum
From January, 2021 we have the following training schedule:
Beginners are welcome for trial lessons in all the classes. Please contact us to arrange your trial class. See the contact information below.
Morning classes: Monday/Wednesday/Friday 09:30 – 10:30
Place: Bag Søndermarken
Training in Aiki Ken (wooden sword) and Aiki Jo (staff), for all levels. Open for trial lessons.
Training location at Bag Søndermarken
The park entrance is on the corner of Valby Langgade and Bag Søndermarken.
We train in the area called "Bag Søndermarken" (the Valby side of Søndermarken) opposite the restaurant "Bjælkehuset" – when coming from the street Bag Søndermarken.
The meeting point is the small hill with 8 trees in the field area on the left side of the path going past Bjælkehuset.
Parking
Parking is on the street called "Bag Søndermarken."
Note that you need to use a parking app. Make sure that you choose your position as "Frederiksberg" – the first 2 hours are free.
Bicycles can be parked at the training area.
Evening classes: Tuesday and Thursday 18:00 – 19:00
Location: Søndermarken, circled area (the only part of the path leading to the training spot that is lit in the evening.)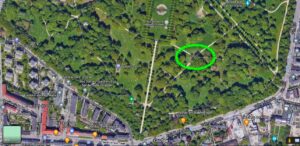 Contact information and registration for trial lessons:
Ethan Weisgard +45 40 86 32 12
info@aiki-shuren-dojo.com
---
Aikido Seminars 2021
PAOLO CORALLINI/ETHAN WEISGARD private joint seminar is postponed until further notice.
See the list and details of the seminars>>
---
Aikido is based on natural and logical movements; it is a martial art that can be practiced by men and women of all ages to equal effect.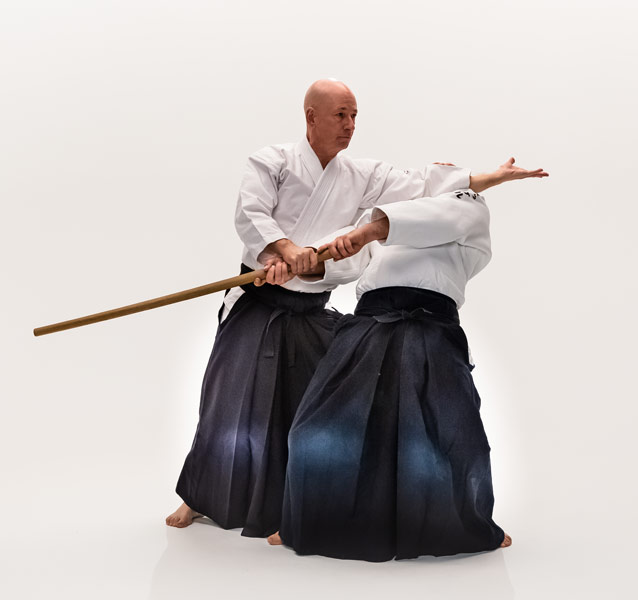 Photo courtesy of Lars Beyer 
The harmonious nature of the training environment and the defensive, non-competitive, non-aggressive attitude in practice makes for a very pleasurable atmosphere during training.
Aikido can enrich our lives on many levels.
Come and experience it yourself!
Ethan Monnot Weisgard – instructor & founder of Copenhagen Aiki Shuren Dojo
イースン・ワイスガード