Aikido Intensive Week 2021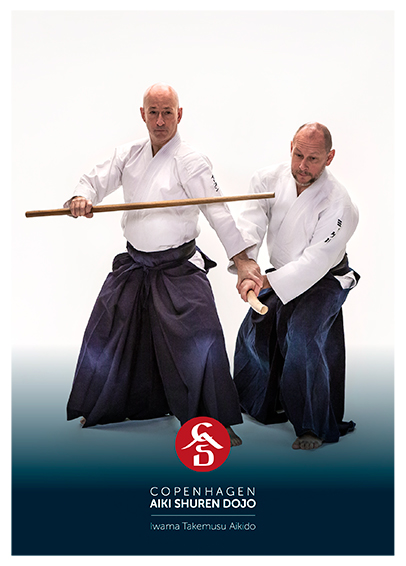 June 21st – June 25th
This week will provide the chance to train Aikido intensively. Classes will be held in the morning, afternoon and evening every day.
The Aikido Intensive Week is open to all levels and all styles.
Ethan Weisgard Sensei
6th Dan Aikikai
LOCATION
Aiki Shuren Dojo, Valbygårdsvej 36A – 2500 Valby
Fore more information see the PDF file>>
---
Bukiwaza Saturday #3  June 26 – 2021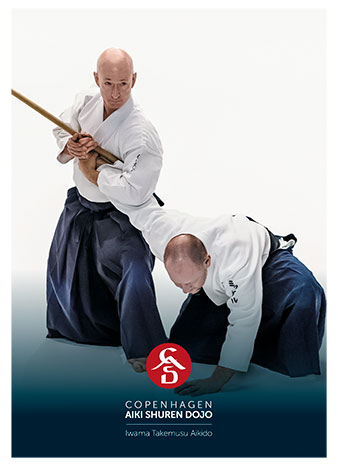 Ethan Weisgard Sensei
6th Dan Aikikai
LOCATION
Valbyparken. Meeting point at Café Rosenhaven
SCHEDULE
10:00 – 15:15
Advanced Aiki Ken and Jo
PRICE
200,00 Dkk
The seminar is open to all aikido practitioners regardless of style. Bring your own jo and bokken.
Training will be in regular training clothes (not Keiko Gi)
Dress according to the weather conditions.
Please bring your own lunch and beverages.
ENROLLMENT AND INFO
Mikkel S. Kroner +45 3060 4912
seminars@aiki-shuren-dojo.com
25 participants will be admitted for training.
For Shuren Dojo members: sign up on "Min Forening"
---
Special New Edition of Bukiwaza – Basic and Advanced Aiki Ken and Aiki Jo is now available!
This new, enhanced edition of the original two-book set Bukiwaza is now made into a single, comprehensive volume with additional in-depth explanations and photos.
To see more visit: https://bukiwaza.com/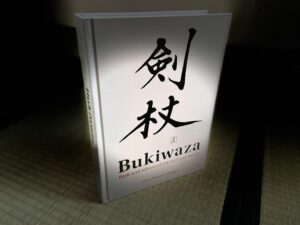 ---
Two new articles to read or download:
---
Copenhagen Aiki Shuren Dojo
June 2021 – and until further notice
Training schedule during the Covid-19 situation 
Beginners are welcome for trial lessons in all the classes. Please contact us to arrange your trial class. See the contact information below.
Outdoor morning classes: Mondays/Wednesdays/Fridays 09:30 – 10:30
Training in Aiki Ken (wooden sword) and Aiki Jo (staff), for all levels. Open for trial lessons.
Location: Meet at Seidokan Japan Center (Valbygårdsvej 36A); outdoor training takes place at a local park close by.
Indoor Evening classes: Tuesdays and Thursdays 18:00 – 19:00
Location: Seidokan Japan Center, Valbygårdsvej 36 A, baghuset
Note: There is an 8 person limit to each class, due to the covid restrictions.
Indoor Evening class Wednesdays: 20:00 – 21:30
Location: Korsgadehallen, Korsgade 29, 2200 N Copenhagen
Maximum capacity 25 participants.
All necessary covid precautions are followed, in accordance with the rules specified by the Danish government.
For trial lessons please use the following contact information:
Contact information and registration for trial lessons:
Ethan Weisgard +45 40 86 32 12
info@aiki-shuren-dojo.com
---
Aikido Seminars 2021
PAOLO CORALLINI/ETHAN WEISGARD private joint seminar is postponed until further notice.
See the list and details of the seminars>>
---
Aikido is based on natural and logical movements; it is a martial art that can be practiced by men and women of all ages to equal effect.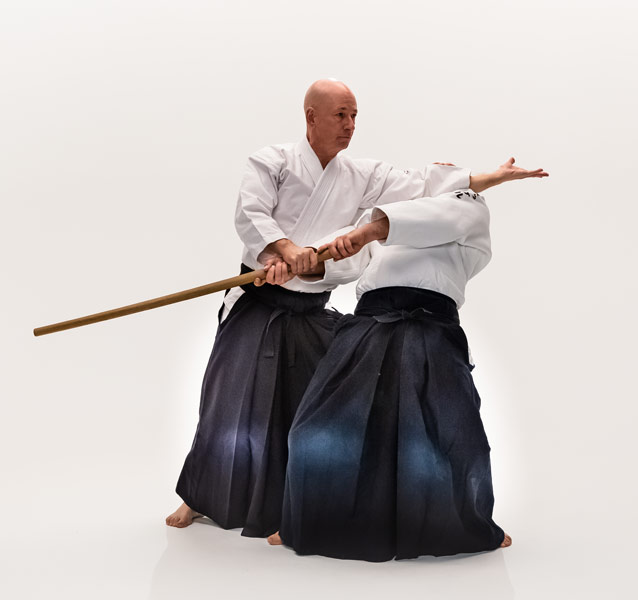 Photo courtesy of Lars Beyer 
The harmonious nature of the training environment and the defensive, non-competitive, non-aggressive attitude in practice makes for a very pleasurable atmosphere during training.
Aikido can enrich our lives on many levels.
Come and experience it yourself!
Ethan Monnot Weisgard – instructor & founder of Copenhagen Aiki Shuren Dojo
イースン・ワイスガード